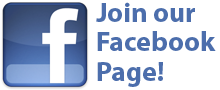 If you have concerns regarding any material on this website please get in touch and I promise to work with you to resolve the issue as quickly as possible by contacting me here.
This was the best console ever made in history of gaming... Well in the 80s. The Nintendo Entertainment System was just the best console around the world giving us 8-bits graphics and over thousands of games. Here you'll be able to play most of those games free and on your browser.
But now after more than 20 years, you can play the NES (Nintendo Entertainment System) absolutly free and without any download. With the help of Jamie Sanders. With only a simple click you can play all the Nintendo's games (well over 500 games) and only with your browser. What's next, maybe the Super NES will be like that?
And now let's have some fun and play some old Nintendo's games. Welcome to Nes Play
TOP 28 on NESPlay.com